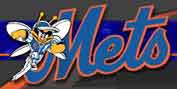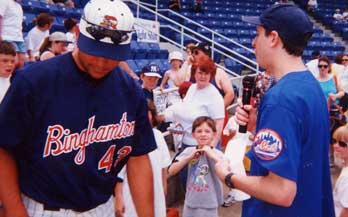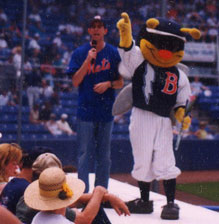 Working as a Stadium Announcer is the greatest job in entertainment. Free baseball, lots of hot dogs, and you get to meet some awesome sports figures. I worked for the Binghamton Mets -- AA affiliate of the New York Mets -- for two seasons before moving back to LI. I emceed the on field contests, and ran the music for the Stadium. That involved a lot of running up stairs! Here are some video memories of that job. I wonder what my colleagues had to say about me ... uh oh ...
VIDEOS!!!!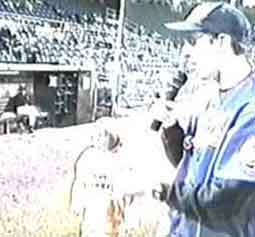 CLICK HERE TO SEE AN OUTFIELD CONTEST. FIND OUT WHAT A PLAYER THINKS OF ME.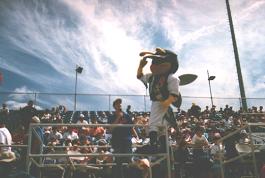 CLICK HERE TO SEE WHAT THE BMETS' RADIO ANNOUNCER THINKS OF ME.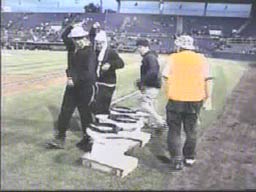 CLICK HERE TO WATCH MUSICAL TOILETS!!!!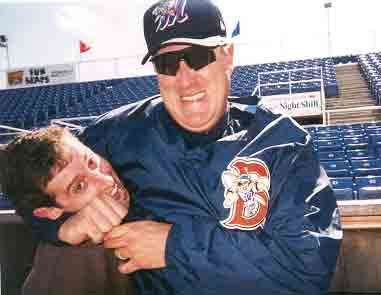 CLICK HERE IF YOU ARE A BASEBALL FAN AND KNOW WHO BOB STANLEY IS.