MIDDLETON PLANTATION, SOUTH CAROLINA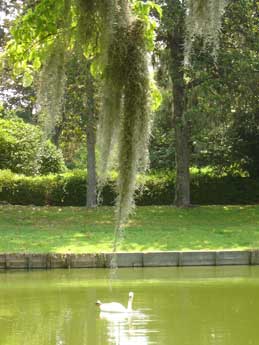 A plantation might be pretty, but it denied basic civil rights. Know your Reconstruction Amendments:
13 - Abolition of Slavery
14 - Equality and Citizenship under the law, plus the due process clause.
15 - The right to vote ... which of course was circumvented by the Mississippi Plan and other obstacles.
CLICK HERE TO LEARN ABOUT SHARECROPPING DURING RECONSTRUCTION.