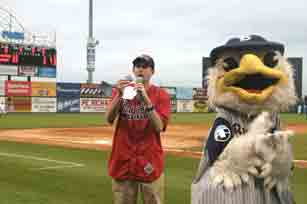 Stadium announcing is hard work, luckily my friend Sandy is there to help me every step of the way.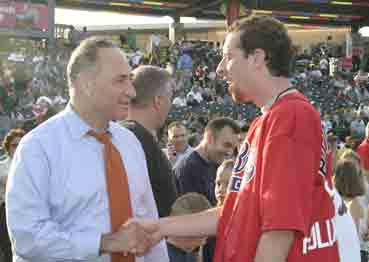 Keyspan Park is an interesting place ... you never know when you might bump into a Senator or ..... YOLAAAAANDA VEEEEGA!!!!!!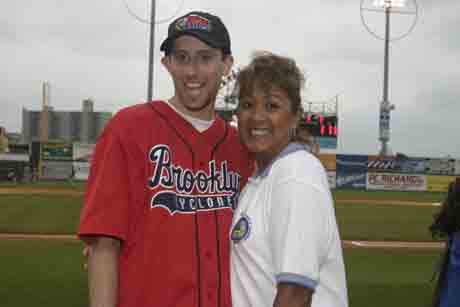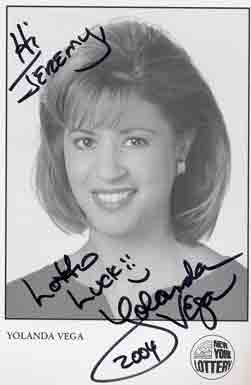 Yolanda and I became friends -- turned out we used to grocery shop in the same Price Chopper in 1997.
Whoa ... it's me and Hall of Fame catcher, Gary Carter! He played in Game 6, along with Bob Stanley ...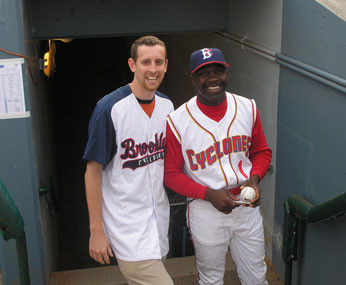 Mookie Wilson was a big part of that game too ...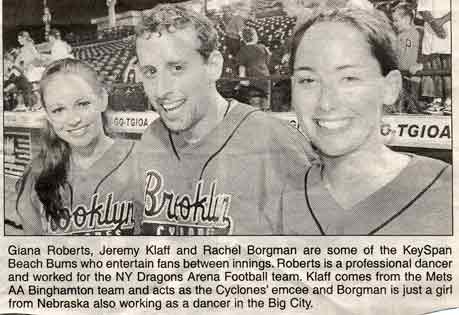 The above blurb got into the newspaper ... thank goodness I look thoroughly handsome in it!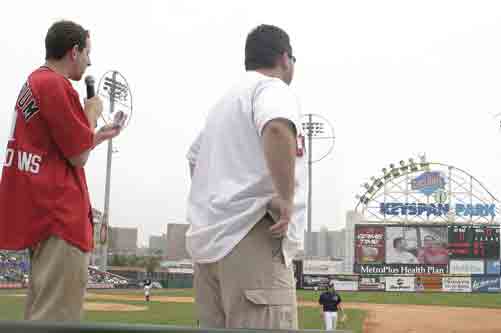 Here I am on the first base dugout doing a contest with a fan -- I can't stop looking at how large my head looks on the scoreboard.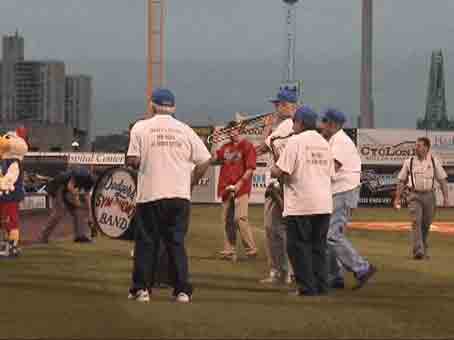 I get to hang out with the Dodger's Symphony Band from Ebbets Field! The saxophone guy said he had underwear older than me ... I think it was a compliment.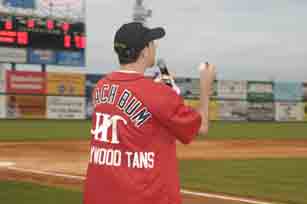 The Brooklyn Cyclones are the hottest ticket in Minor League Baseball. Here I am picking the 1 Millionth Fan who got a chance to win 1 Million Dollars!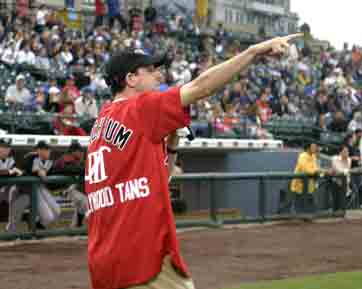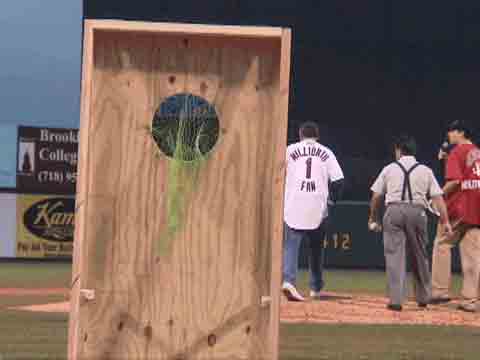 If the 1 Millionth Fan puts three balls through that hole, he wins 1 Million Dollars!!!! Well ... he didn't win, but at least he got that jersey. If anyone can get me the ABC sports newscast from 7/13/04, I'll give you candy. This contest was featured on it.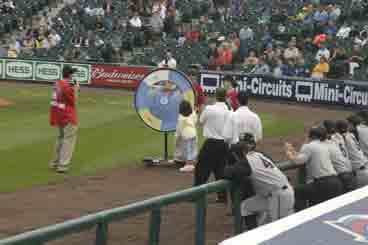 We let kids spin the wheel of fun ... sometimes it lands on a great prize, and other times, 7 year olds win broccoli.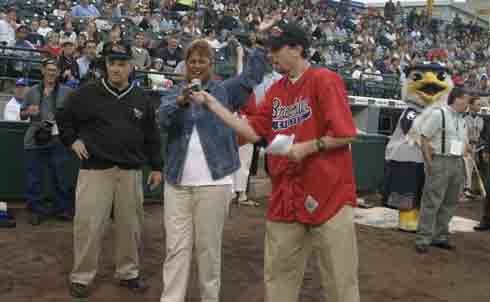 Here I am taking the microphone from Yolanda Vega. It took her so long to say her name, that the game was delayed three hours!!!!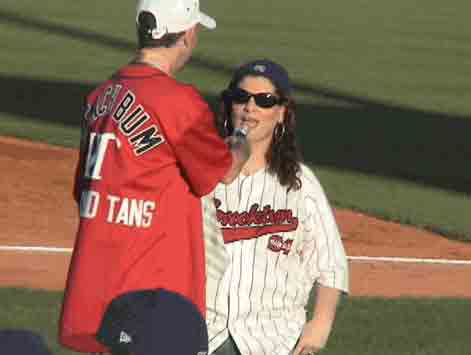 We play a game called "What's in the Box," where people can win Phones, DVD Players, or ... well ... some more broccoli.
Here I am with my two best friends, Sandy and Pee Wee!!!!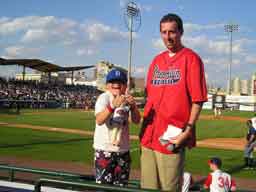 How cool are rally monkeys???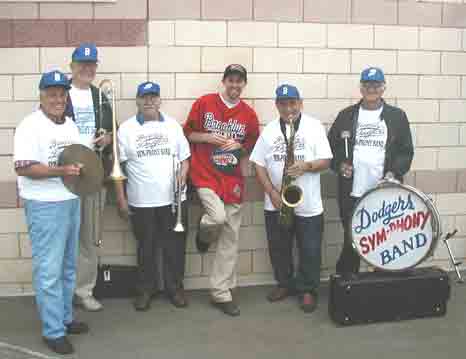 I wanted to join their band, but they said I was born in the wrong century.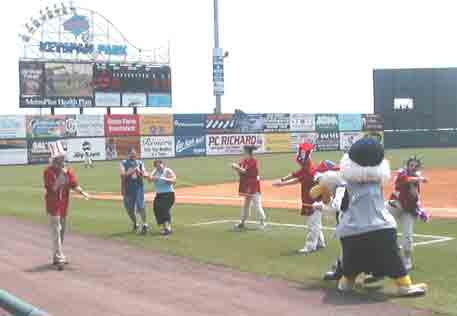 There I am on July 4th, wearing an Uncle Sam's hat, a few American Flag ties, and emceeing a tug-of-war with Sandy and Pee Wee.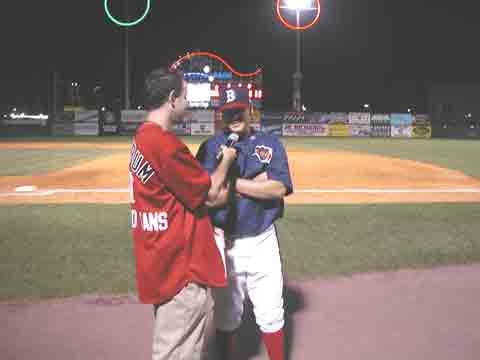 Finally, the end of the game ... Here's the Post-Game Interview.