Welcome to Mr. Klaff's Travel Tips Manual
See everything you can in the US, for so little money.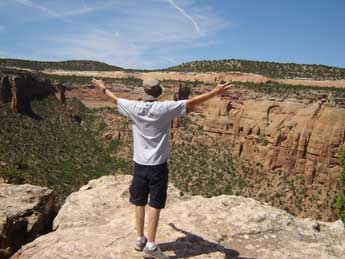 My travel philosophy may differ from others. Some like to enjoy their time on a beach, or savor a good meal. But, here is the Mr. Klaff travel strategy -- See as much as humanly possible in the shortest amount of time ... for the least amount of money.
My Travel Philosophy - See so much for so little.
Sample Itinerary: The East Coast in One Week?
Sample Itinerary, San Francisco, Yosemite, Yellowstone, Mount Rushmore, and more in 6 Days.
Sample Itinerary: Four States, Four Corners, Four Parks, Four Days.
If you are ever in Alaska, you might as well go to Hawaii.